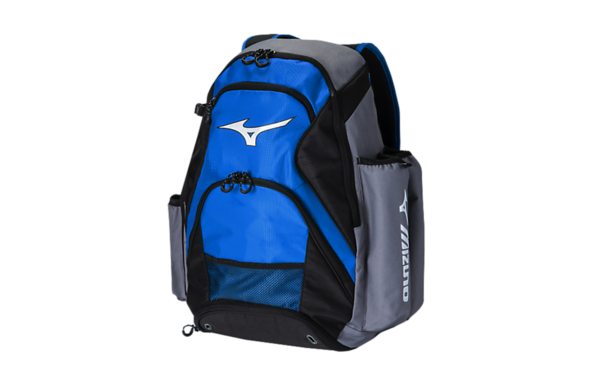 Mizuno MVP Backpack
Ventilated shoe pouch on bottom to store your spikes.
Felted cell phone sleeve in front pocket.
Utility Pockets for personal items.
4 bat sleeves for optimum storage.
Ventilated side pouch to store your batting gloves or a water bottle.
Padded back and Mizuno Aerostraps for optimum comfort.
Helmet J Hook on the bottom for in-game use.
Small mesh front pocket for in game storage.
J Hook fence hanger with hideaway pocket.